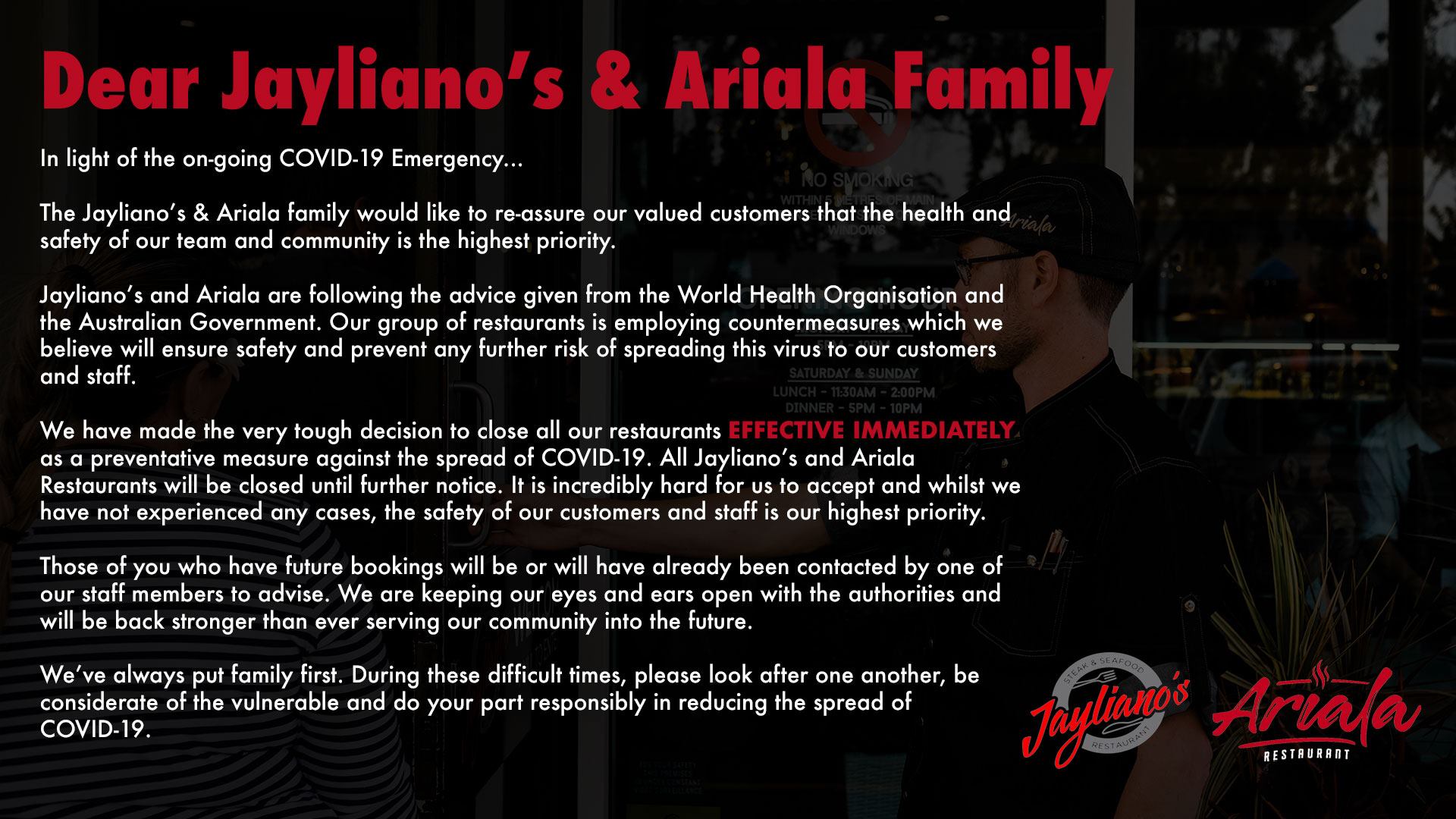 In light of the on-going COVID-19 Emergency…
The Jayliano's & Ariala family would like to re-assure our valued customers that the health and safety of our team and community is the highest priority.
Jayliano's and Ariala are following the advice given from the World Health Organisation and the Australian Government. Our group of restaurants is employing countermeasures which we believe will ensure safety and prevent any further risk of spreading this virus to our customers and staff.
We have made the very tough decision to close all our restaurants EFFECTIVE IMMEDIATELY as a preventative measure against the spread of COVID-19. All Jayliano's and Ariala Restaurants will be closed until further notice. It is incredibly hard for us to accept and whilst we have not experienced any cases, the safety of our customers and staff is our highest priority.
Those of you who have future bookings will be or will have already been contacted by one of our staff members to advise. We are keeping our eyes and ears open with the authorities and will be back stronger than ever serving our community into the future.
We've always put family first. During these difficult times, please look after one another, be considerate of the vulnerable and do your part responsibly in reducing the spread of COVID-19.